Today in the Forums, Duracell points out that Matt Cooper of The Last Word interviewed Sean last Wednesday, before the demo collapse. Here is a link to the audio interview. Matt had a previous interview with Sean this past May.

The interview starts at around 49:30 minutes into the mp3, and is about 5 minutes long. There isn't much content in the interview, again we hear Sean making bold claims. One interesting note is that Sean states that they'll be making changes to the device during the demo. I'm not quite sure where he was going with that.

At the end of the interview, Sean states that others may have found this type of technology, but that their battle with public opinion and scientific opinion was too difficult to win. I have to disagree, opinion has nothing to do with it. It's all about science and evidence, which we've seen none so far.

Also in the forums, Axle published CAD drawings of his best guess as to what Sean was holding for reporters during his photo shoot: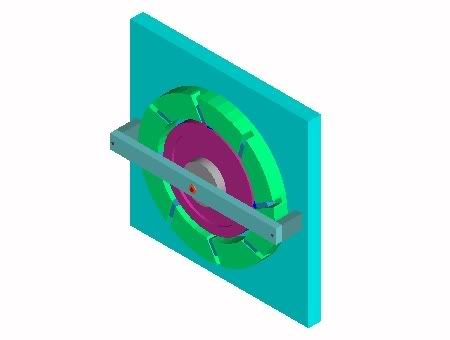 Finally, Magnatrix refutes Grimer's claim that only 1 of the original lucky 7 are still messing around with Orbo:

This is about the third time I've seen a post about the 7 being down to 1... where is this information comming from?
I pretty sure that this is total bull-puckys.
I heard from two of them the other day & they didn't mention anything about quitting.