Ugg. Sean hasn't posted in the forums in two days. Even Crank is concerned:

Sean is being remarkably quiet over the last few days. Have you checked the walls of the test-area for blood-spatters?

But fear not, we have at least some entertainment until the end of this month. Thank you Spiritual Beggar!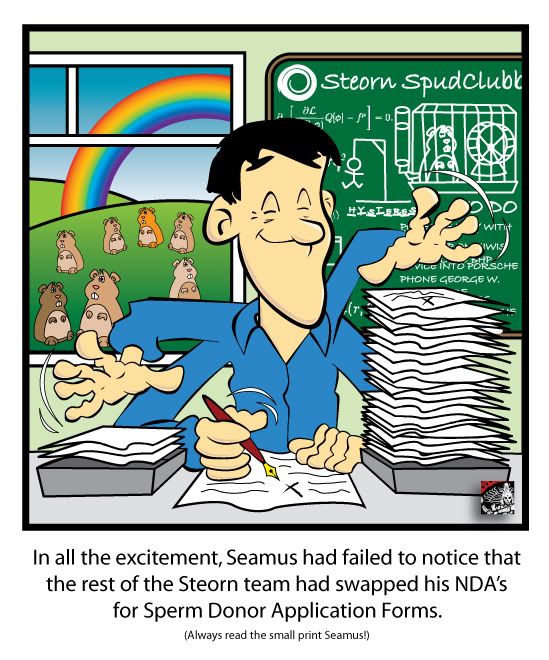 And one final note, we've received even more posts about folks not getting access to the forums. Still no un-banning. Again, if any of you are forum members and can post a message about this, it would be very appreciated.